How to responsibly source organic, regenerative, and sustainable materials, develop long term fair trade artisan partnerships
Organic, regenerative, sustainable, recycled, fair trade, natural dyed, and much much more. The gold standard for sustainability seems to be a moving target.
Learn from Sonica recognized as an industry leader in sustainability on what's right for your business.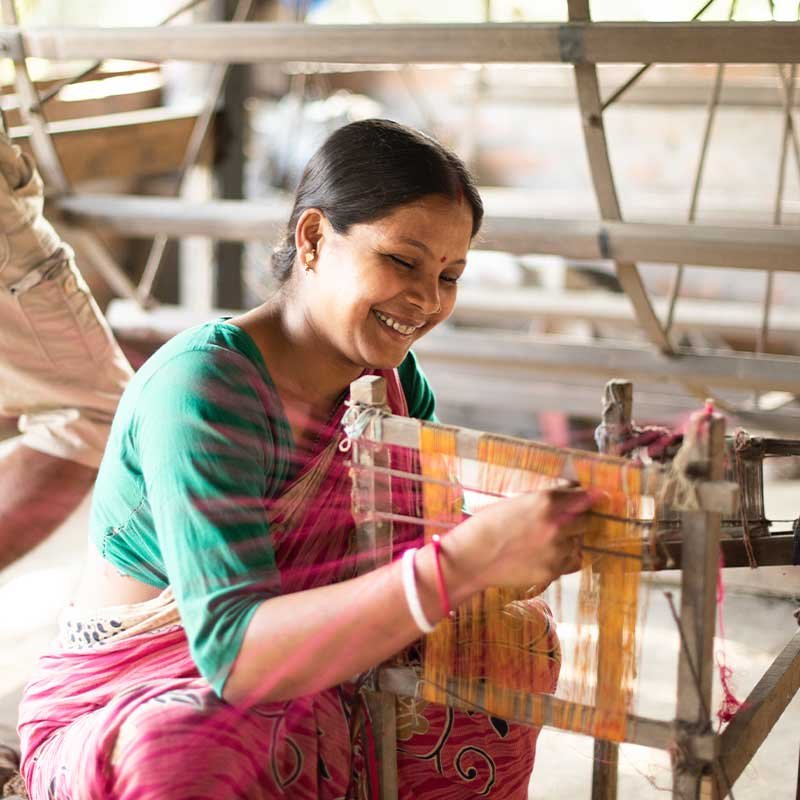 Learn a fact and research-based multi-dimensional approach to sustainable sourcing of materials. Learn the practical tools necessary to help your business become increasingly sustainable over time.
Sonica Sarna brings over two decades of expertise in apparel design and production, artisan partnerships, and sustainability to this course that she has designed to help designers and entrepreneurs find their unique mission to create a positive impact in the fashion industry. She is a bridge between a traditional and modern approach to sustainability and teaches from real-time experience in various aspects of fashion and sustainability.
In session 2 meet leading organic sustainable fabric suppliers and mills, ask questions and gain a practical and well-rounded understanding of the ethical material sourcing process. Grow your network, begin the process of building meaningful industry partnerships. Receive a list of ethical sources curated by Sonica.