The never lonely table mats
We designed these table mats for your every need. From a meal with family and friends to a quiet evening at home, they are practical, playful, and versatile.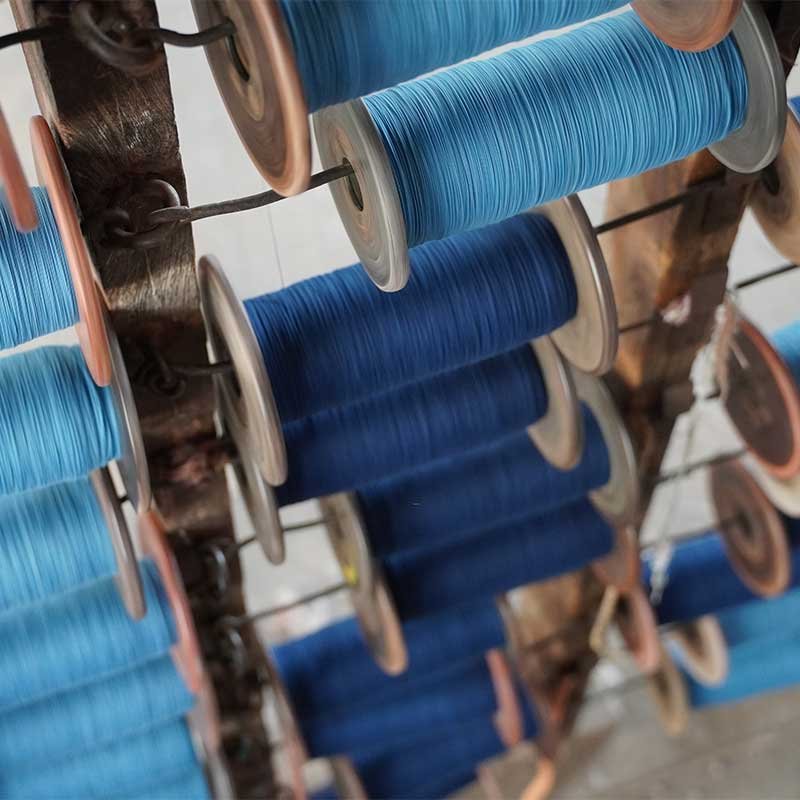 This handloom denim fabric has been interpreted on handloom by Sonica Sarna and has been handwoven by a traditional handloom weaving community in Telangana in natural dye indigo extracted from the Indigofera tinctoria plant.
These table mats have been made using zero waste design pattern payout techniques so that no fabric is left unused. Design ingenuity meets playful design in this fun art-for-your-table.
This piece has been hand cut and sewn by the ladies of Projecthrive . A sewing center that trains and employs women from the slums of New Delhi in an endevour to provide them equal economic opportunity. They make each piece on order just for you.