I wear my art on my sleeve shirt
Life can be messy but it doesn't have to be . Not with our handloom indigo denim painter shirt to keep you safe from all the paint,food, grease and dirt your favorite hobby throws your way.
It's the proverbial artists uniform. Wear it to your studio, to lunch with friends or to roll around in the grass in . We promise you'll never want to take it off.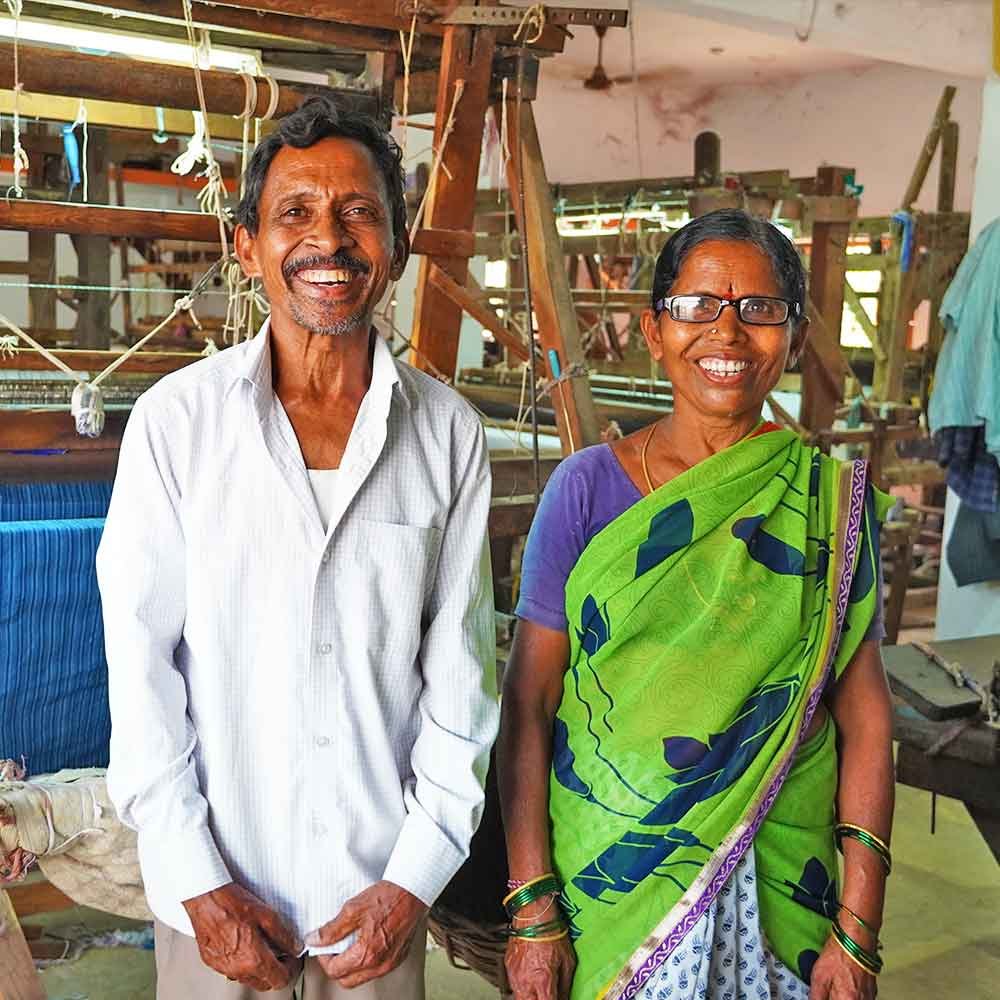 This fabric uses natural dye indigo extracted from the Indigofera tinctoria plant.
This handloom denim fabric has been interpreted on handloom by Sonica Sarna and has been handwoven by a traditional handloom weaving community in Telangana
This piece has been hand cut and sewn by the ladies of Projecthrive, a training and empowerment center that employs women from the slums of New Delhi in an endeavour to provide them equal economic opportunity. They make each piece on order just for you.