No more poking holes in your fingers with rusty pins. Let the pin cushion be your safety net.
A safety pin, pearl pin, oil pin you never have to go searching for them again! They finally have a home in your handy indigo pin cushion.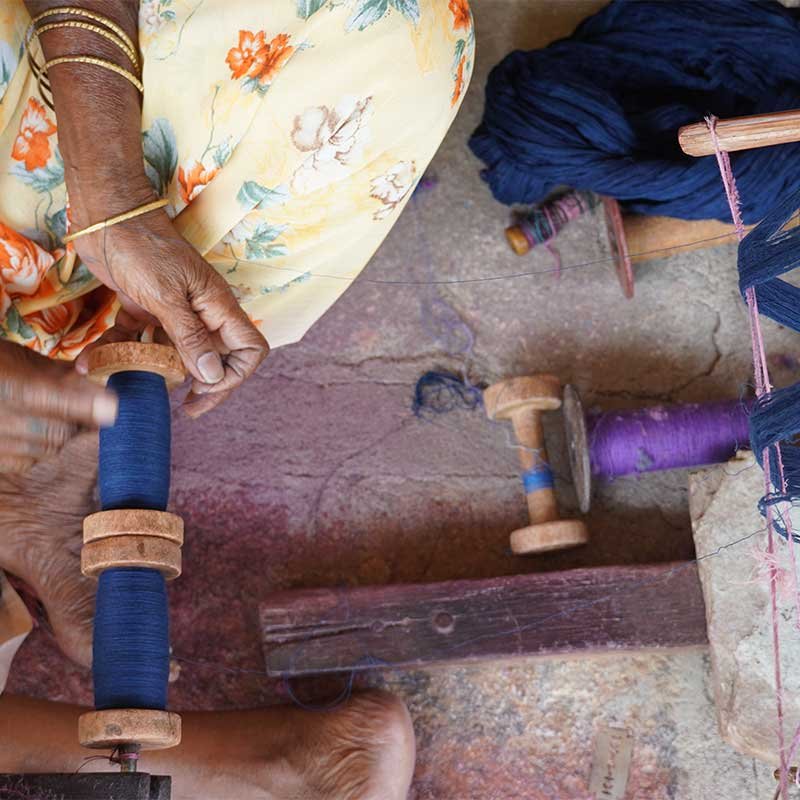 This fabric has been handwoven by a traditional handloom weaving community in Telangana in natural dye indigo extracted from the Indigofera tinctoria plant.
This pillow is made from indigo textile scraps and filled with scraps too small to sew. It takes more than one pain away and is good for the planet.
This piece has been hand cut and sewn by the ladies of Projecthrive . A sewing center that trains and employs women from the slums of New Delhi in an endevour to provide them equal economic opportunity. They make each piece on order just for you.