Indigenous Cotton (Kala Cotton)
This fabric traces back to farms in rural Gujarat and used an indigenous variety of cotton that is rain-fed and grown organically without chemicals and fertilizers. It is also hand-spun, hand-woven, and natural dyed by artisans.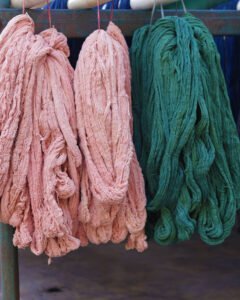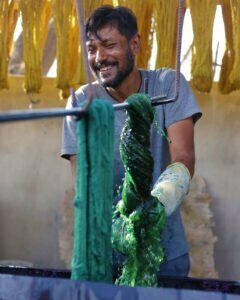 Not only does this fabric support local communities, it helps soil and water table regenerate since it is not water thirsty and grows in balance with the local ecosystem. Sonica Sarna has partnered with these communities to bring this fabric to the international market as an alternative to BT and organic cotton.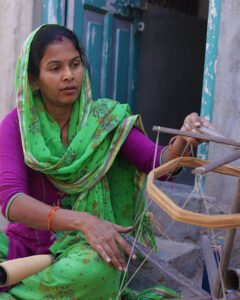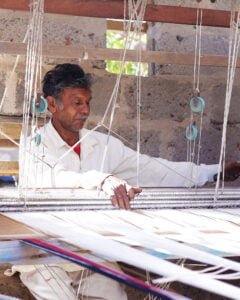 Reach us at sampling@sonicasarna.com to get our organic fabrics catalog.