Wipe that sadness off your face
Nothing like napkins made with love by many, many hands to bring a smile to your face. Use them with your meals, to clean that crummy surface or to hide a love letter.
Each napkin is made from a different pattern. Each has a different embroidery pattern. They mix and match well with our coasters and table mats.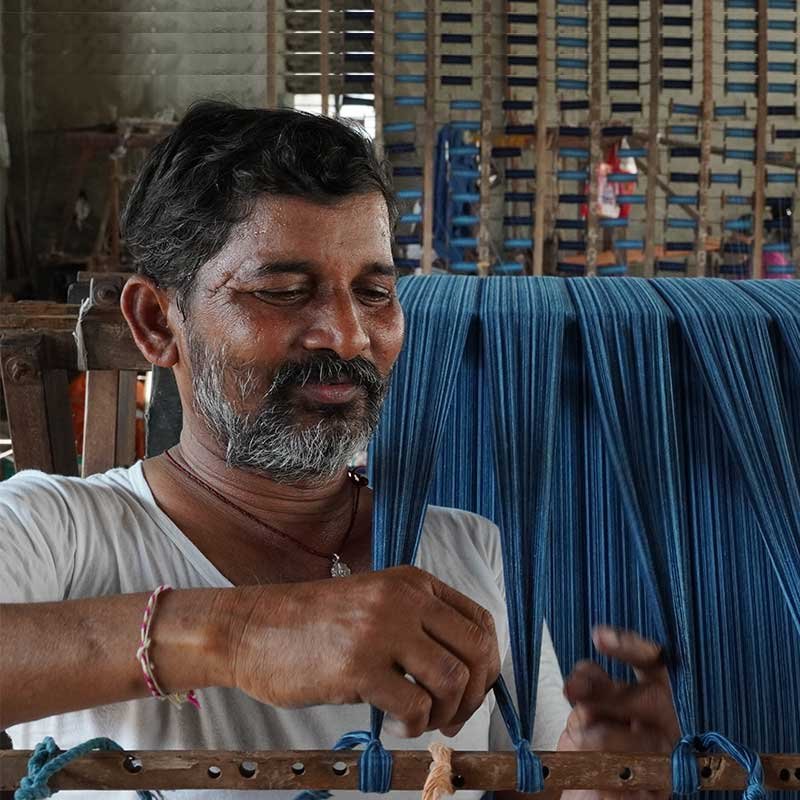 This fabric uses natural dye indigo extracted from the Indigofera tinctoria plant.
This fabric has been handwoven by weavers of Kamalapuram  and designed by Sonica Sarna. They are a piece of the handloom textile heritage of India and made from natural dyes. Each piece is handsewn using traditional kantha embroidery motifs.
This piece has been hand cut and sewn by the ladies of Projecthrive. A sewing center that trains and employs women from the slums of New Delhi in an endeavor to provide them equal economic opportunity. They make each piece on order just for you.