Wear it on its own for a relaxed loungey day out or cinch it with the belt for definition.
The classic black and white combination makes it a wardrobe must have that works effortlessly across seasons.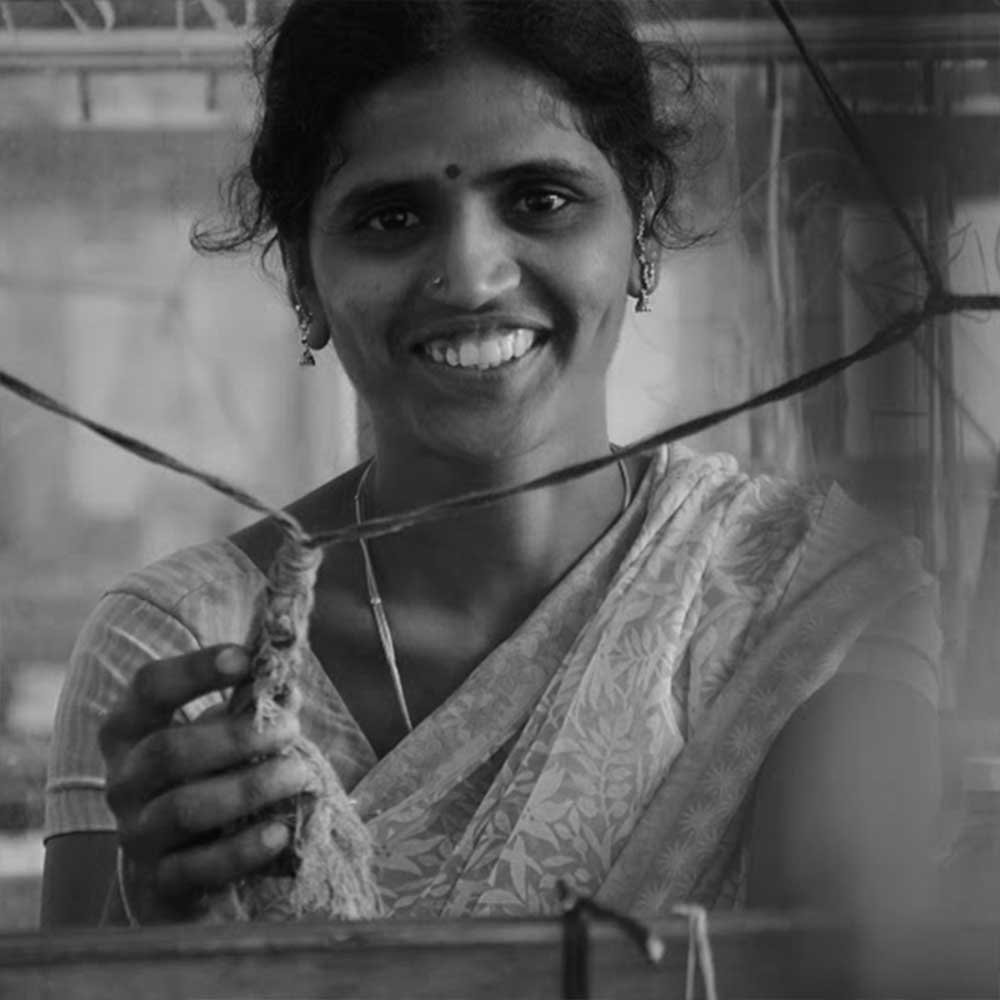 This fabric is a traditional Andhra double ikat. In it, the yarn tie dye technique is used both in the warp and the weft, and the two meet to create a gorgeous pattern on the fabric.
Ikat weavers from Telangana
It has been tie dyed and woven by a traditional ikat weaving community located in the village of Choutuppal in Telangana.Each weaver is able to make no more than a few meters a day and the tie dye process takes several weeks.
This piece has been hand cut and sewn by the ladies of #Projecthrive. A sewing center that trains and employs women from the slums of New Delhi in an endeavor to provide them equal economic opportunity. They make each piece on order just for you.