Play tick tack toe with this set of three reversible scrunchies, they're great for your hair or as accessories on your wrist.
You can re-use them, wash them, trade them or just use them for game pieces!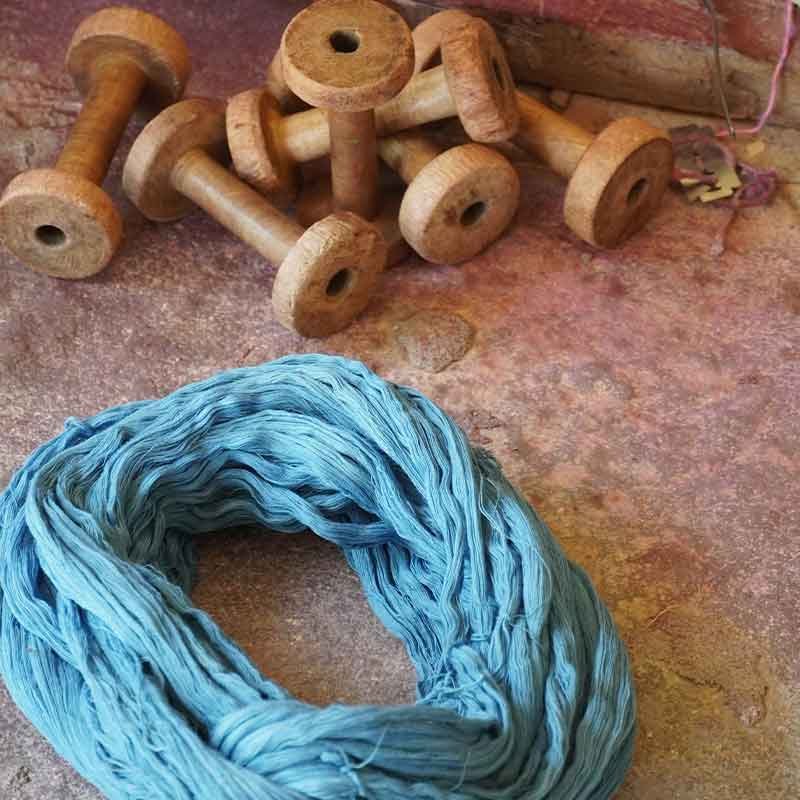 This fabric has been handwoven by a traditional handloom weaving community in Telangana in natural dye indigo extracted from the Indigofera tinctoria plant.
This set of scrunchies uses textile waste and each is reversible. They are good for the planet and a lot of fun!
This piece has been hand cut and sewn by the ladies of Projecthrive. A sewing center that trains and employs women from the slums of New Delhi in an endeavor to provide them equal economic opportunity. They make each piece on order just for you.