A textile lovers keepsake
Some things are forever. Make gifting special by wrapping your love in this custom designed indigo handloom scarf.
The melagerie of fabrics makes for a beautiful pocket square, heard scarf and bandana.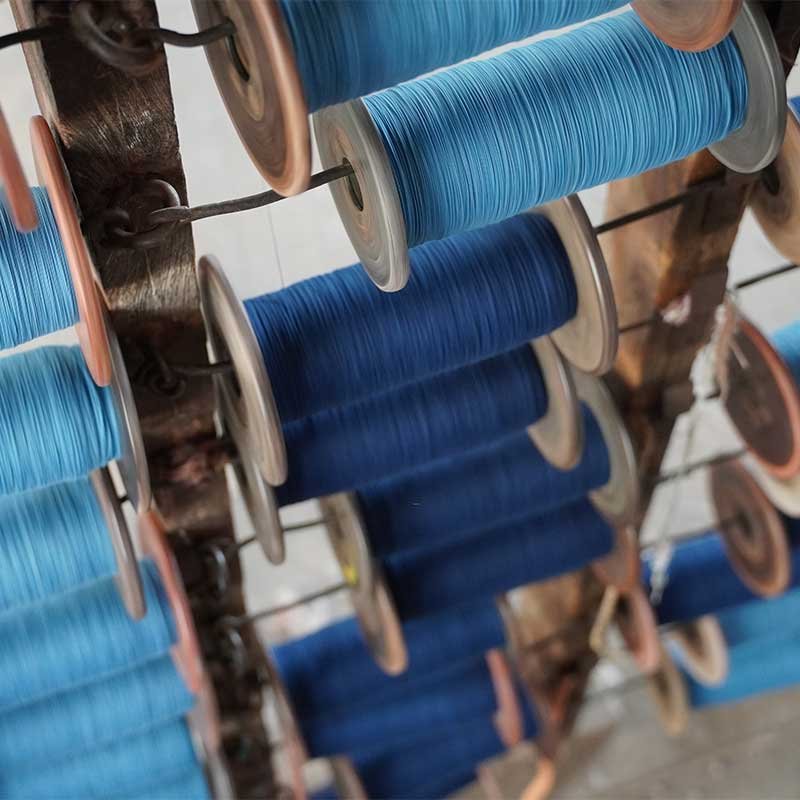 This fabric has been handwoven by a traditional handloom weaving community in Telangana in natural dye indigo extracted from the Indigofera tinctoria plant.
This scarf has been designed keeping zero-waste pattern techniques in mind. Each piece brings together several custom-made indigo handloom fabrics made in partnership with handloom weavers from Telangana.
This piece has been hand cut and sewn by the ladies of Projecthrive . A sewing center that trains and employs women from the slums of New Delhi in an endevour to provide them equal economic opportunity. They make each piece on order just for you.