The patch and play indigo top
Meet the indigo patch top , nothing less than a work of art. Each panel of this fabric has been custom designed in handloom natural dye indigo, pieced together and merged with intricate hand embroidery.
It's then vintage washed to create shadow patterns and a mosaic of blue textures. Pairs well with denim jeans or shorts or our indigo stripe skirt.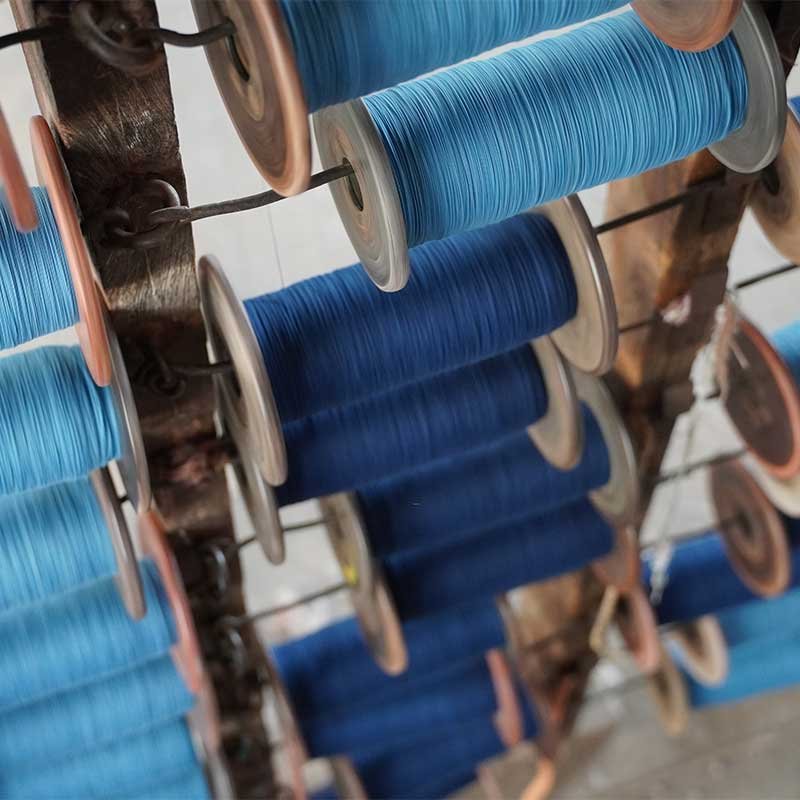 This custom design partnership between the weavers and Sonica Sarna took 8 months to complete. This collaboration has employed over 40 weavers, dyers and craftspersons and has reduced the impact of chemical dyes polluting the local water sources
Handloom weavers from Telangana
This fabric has been handwoven by a traditional handloom weaving community. The weavers based in Kamalapur village in Telangana link to are generational crafts persons and experts in natural dye indigo extracted from the Indigofera tinctoria plant used to dye and then weave these fabrics by hand.
This piece has been hand cut and sewn by the ladies of Projecthrive . A sewing center that trains and employs women from the slums of New Delhi in an endevour to provide them equal economic opportunity. They make each piece on order just for you.