How to design natural dye and handloom fabrics

In this unique information packed masterclass taught by Sonica and Blue Lotus , the participants will learn from a photo rich journey of the process of designing and producing natural dyed handloom fabrics from yarn to fabric.
You will learn the basics of natural dyes- its process and constraints. We will share the process and technical aspects of creating your own textile designs of the desired weight and drape.
We will help attendees have a detailed understanding of the handloom production process supported by rich imagery and video demonstrations.
Designers and craft enthusiasts will also learn how to work respectfully with artisans, the basics of fair wages and representation.
Production specific topics like pricing, production lead times and MOQs will also be covered in detail.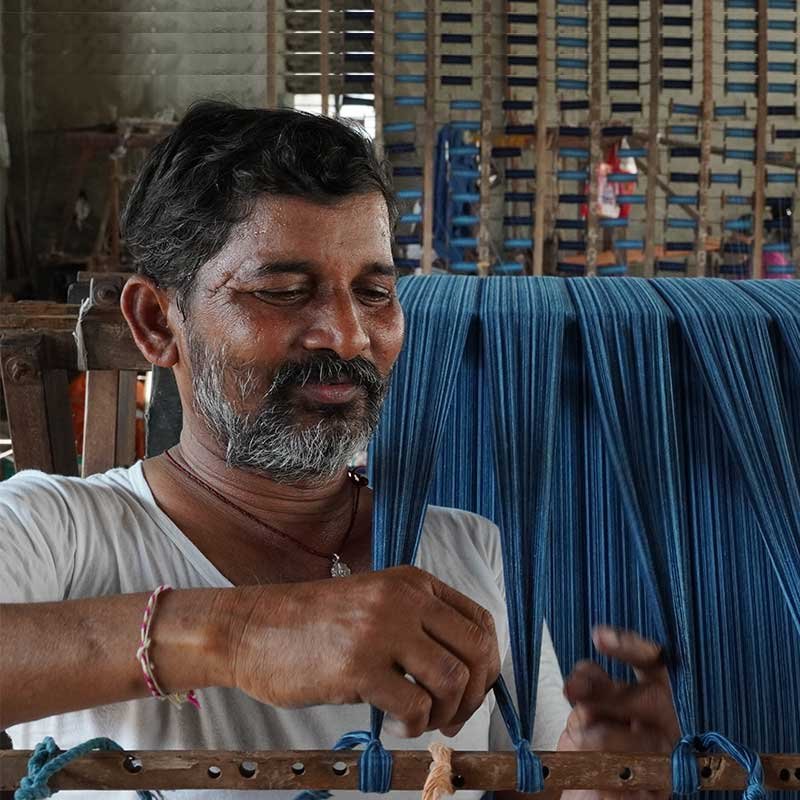 Blue Lotus
Meet our partner educators
This first of a kind masterclass will be taught by Sonica Sarna in partnership with Blue Lotus handloom weavers.
Sonica Sarna brings over two decades of expertise in apparel design and production, artisan partnerships and sustainability to this course that she has designed to help designers to create collections in partnership with traditional Indian artisan communities for the global marketplace. She is a bridge between traditional knowledge and the contemporary fashion industry.
Blue Lotus are an innovative craft enterprise focussed on creating economic opportunities for traditional handloom weavers and natural dyers based in Kamalapur village in Telangana. Attendees will learn about the technical aspects of working with contemporary craft organisations like Blue Lotus to create beautiful and sustainable products.