This gender-neutral collection redefines the wardrobe of the modern nomad. The city dwelling natives who connect with their roots through the clothes that they wear. Each item of clothing in this collection is made with organically grown cotton that is better for the planet.
Yet each piece is redefined into sporty and edgy daily wear for the modern city dweller. We belong both to this earth and also to our fast paced city lives. We are Mother Earth herself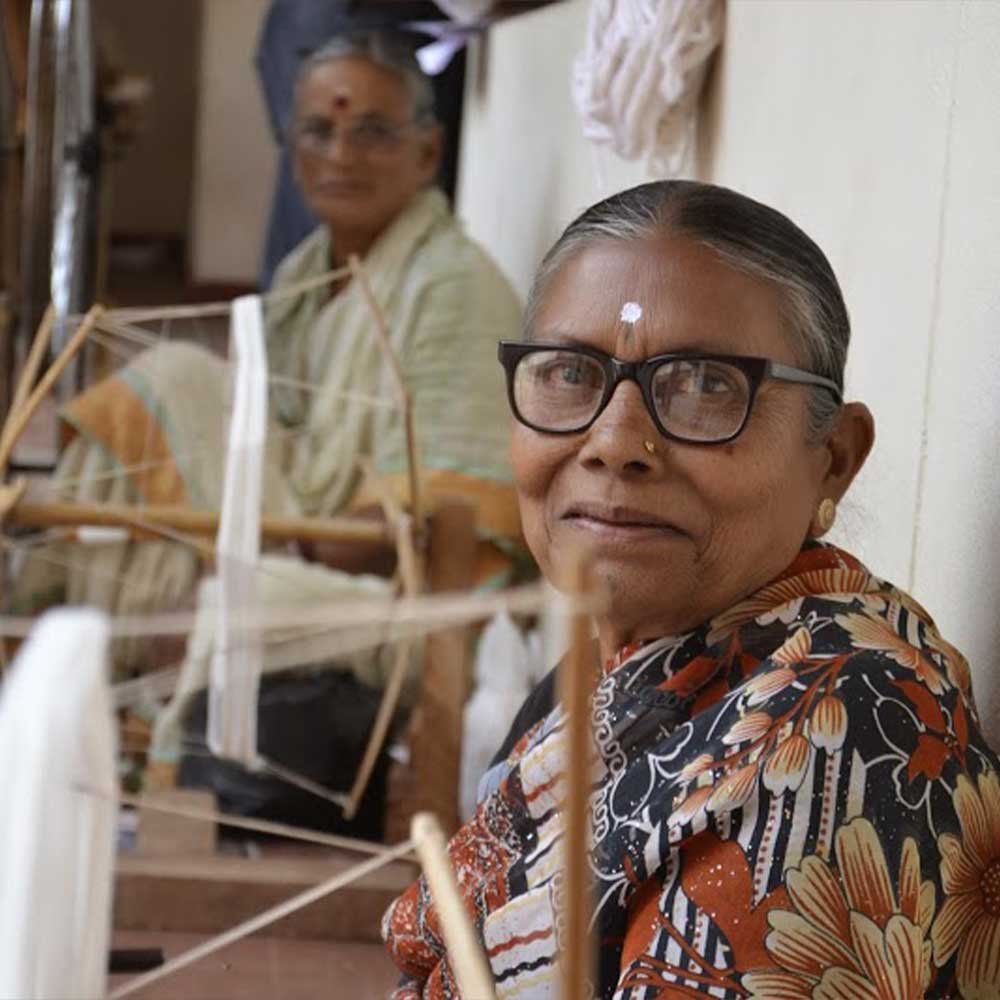 This fabric is a Global Organic Textile Standard certified organic cotton. It is dyed in non toxic dyed and soft washed to create comfort that does not strain the planet.
The fabric has been made from Organic cotton grown in South India that has been spun into organic yarn and woven into textured and breathable cotton classics that are biodegradable.
This piece has been hand cut and sewn by the ladies of Projecthrive. A sewing center that trains and employs women from the slums of New Delhi in an endeavor to provide them equal economic opportunity. They make each piece on order just for you.