This garment is made from the finest handspun Bengal muslin, each gold motif is created by hand using the endangered jamdani weaving technique using real gold and silver zari yarn. This piece took over 6 months to make.
Each piece is finessed with intricate hand embroidery using gold and silver zari thread to create festive heirloom pieces to be treasured for a long time. A meeting of gossamer cotton and exquisite craftsmanship enhanced by gold splendor.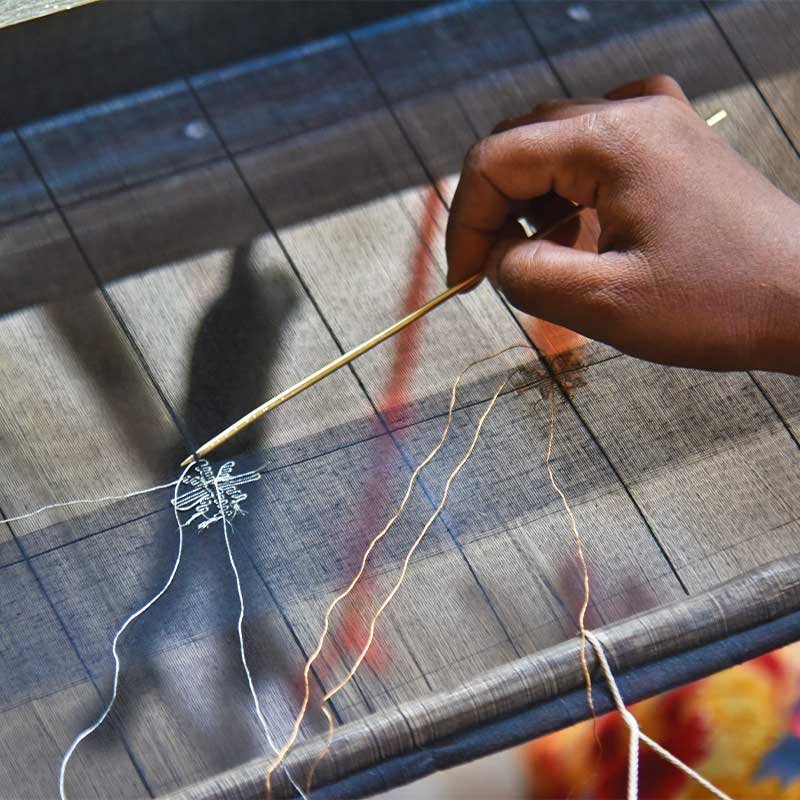 This collection is designed by Sonica Sarna in collaboration with jamdani artisans and is inspired by Bengal's rich culture and textile heritage and her travels to Santiniketan and Visvabharati. The process of designing and creating this collection took Sonica over three years of design intervention with the weavers.
Handwoven by the Weavers of Bengal
This fabric has been hand woven by the traditional jamdani weavers of Phulia in Bengal in partnership with Bengal Crafts, an artisan organisation founded by fair trade veteran Sandip Bose. The focus of this design collaboration is to present jamdani in a new light , less than a few hundred jamdani artisans remain and we hope to continue to support them through this collection.
This piece has been hand cut and sewn by the ladies of Projecthrive, a training and empowerment center that employs women from the slums of New Delhi in an endeavour to provide them equal economic opportunity. They make each piece on order just for you.