It carrys everything you will ever need.
A one and done pouch is gender neutral and moves from your utility kit to your office tools pouch to your art and whimsy kit with ease and flair.
Use the big pocket for your phone and the zipper compartment for things you want to keep safe. The convenient roll up and tie function lets you fill in as much of your world into it as you'd like.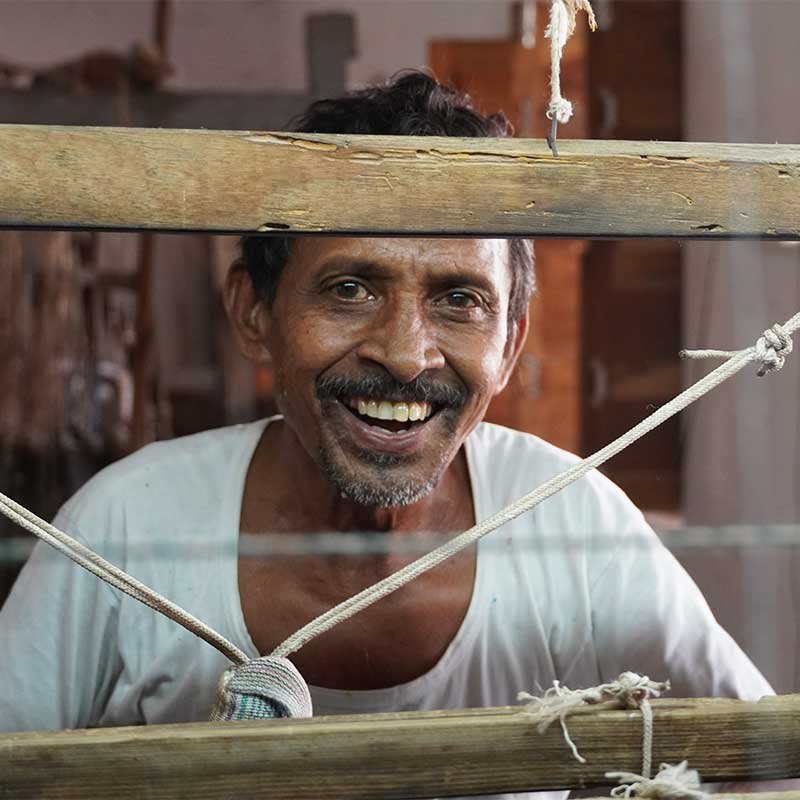 How it changes the world
This handloom denim fabric has been interpreted on handloom by Sonica Sarna and has been handwoven by a traditional handloom weaving community in Telangana in natural dye indigo extracted from the Indigofera tinctoria plant.
This unique product has been designed while considering maximum use of textile waste to create one product that can meet many needs and intends to encourage conscious consumption with imaginative yet versatile design.
This piece has been hand cut and sewn by the ladies of Projecthrive . A sewing center that trains and employs women from the slums of New Delhi in an endevour to provide them equal economic opportunity. They make each piece on order just for you.