This textile is inspired by the timeless cultural tradition of Bojagi. Nothing is wasted, everything has beauty.
The unique piece of textile art has been created by lovingly sewing together indigo fabric patches, it is reversible and sings of a visual tapestry created by its maker.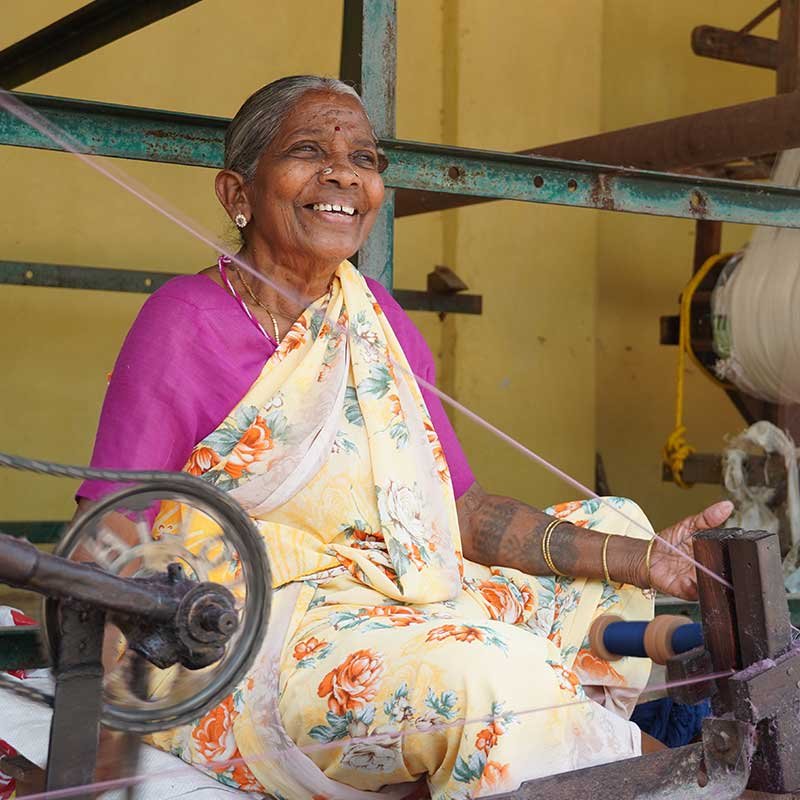 This fabric has been handwoven by a traditional handloom weaving community in Telangana in natural dye indigo extracted from the Indigofera tinctoria plant.
This scarf has been designed keeping zero-waste pattern techniques in mind. Each piece brings together several custom-made indigo handloom fabrics made in partnership with handloom weavers from Telangana.
This piece has been hand-cut and sewn by the ladies of Projecthrive . A sewing center that trains and employs women from the slums of New Delhi in an endeavor to provide them equal economic opportunity. They make each piece on order just for you.