Zero waste leather bandeau
Meet the ikat bandeau – a zero waste reversible closet-must have that's been pieced together like a mosaic from ikat scraps on one side and soft leather on the other.
This is a one size fits all that doubles up as a belt or bralette. Style it over a jacket or shirt or on its own. It's one of a kind- literally.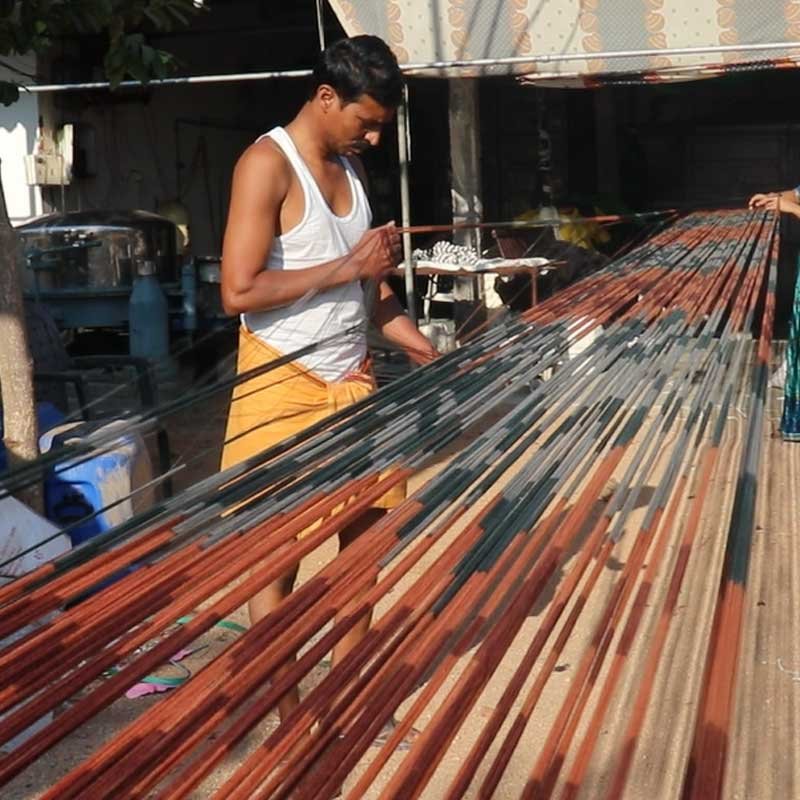 This is a zero waste product that uses textile scraps to create a mosaic belt. Each piece is created from patch art panels and is one of a kind.
Ikat weavers from Telangana
This fabric has been tied dyed and woven by a traditional ikat weaving community called Tripurasundari, they are generational weavers located in the village of Choutuppal in Telangana.
This piece has been hand cut and sewn by the ladies of Projecthrive. A sewing center that trains and employs women from the slums of New Delhi in an endeavor to provide them equal economic opportunity. They make each piece on order just for you.