Read what our clients are saying about us ! We are so excited and proud to share a feature that one of our favorite designer duos Where Mountains Meet did on us earlier this year.
Sonica Sarna Design
Origins
The egalitarian Indian philosophy swaraj promotes self-determination — or as Mahatma Gandhi explained: "It's swaraj when we learn to rule ourselves." True autonomy, so the thinking goes, begins by breaking free from systemic chains and reclaiming personal control via self-respect, self-responsibility and capacities for self-realization. Individually, it provides the freedom to conscientiously choose one's path. Collectively, it results in a stronger society in all spheres.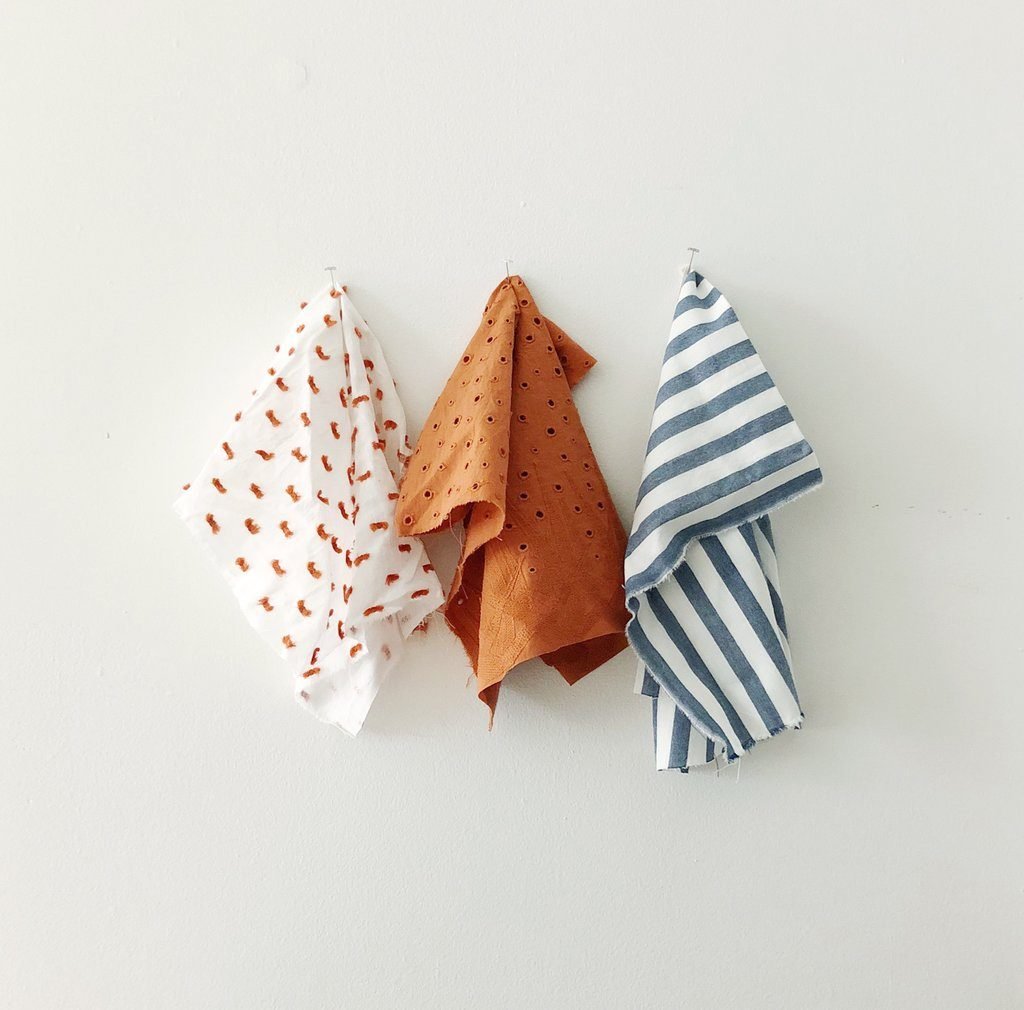 This dedication to social progress via self-sovereignty roots Sonica Sarna Design. Based in Delhi, India, the ethical sourcing consultancy is, according to its namesake founder, a unique hybrid supply chain that helps brands like ours maximize impact through ethical sourcing decisions and design choices, such as artisanal textiles, organic materials and women's empowerment. It also advances autonomous opportunities through #Projecthrive, an initiative that provides women who have no education and no employment opportunities with training and stable jobs that allow them to earn a living and take back ownership of their lives. Meet the woman behind it all.
Meet Sonica.
How did your family begin working in ethical production?
My father's manufacturing company was already engaged in social and technical compliances to clean up the apparel supply chain in the early 2000s, but I wanted to use my experience and training to have more, far-reaching positive social impact — to reach deeper into the supply chain. I wanted to find ways to engage vulnerable artisan communities on the poverty line and to integrate organic and environmentally friendly inputs into mainstream production.
I broke away from running my family's production company to travel to rural parts of India and several major markets in the US to research ways to create a more inclusive, transparent and sustainable supply chain that would be responsive to the needs of the people who are engaged in making products and the environmental resources being used in production, while also being amenable to the dynamic and creative nature of the fashion industry as a whole.
A picture that embodies your business philosophy.
What word best describes your current emotional state?
Grateful, aspirational and joyous.
Why is ethical sourcing/production important?
Good design is not how something looks, but how something is made. As makers, it is our responsibility to create products that have a net-positive impact on people and the environment. As human beings we are not separate from the people who make the products we wear or the environmental resources that are used to make them. It is our moral responsibility to make informed decisions in our businesses at every step: what materials we use, from where we source our products, whose stories we tell and how we tell them… They each have far-reaching impact that is resulting in the positive changes we are seeing in the fashion industry today.
A song that reminds you of Dehli.
What are the biggest challenges facing female artisans in India?
Female artisans lack employable skills. Since they are not likely candidates for jobs that pay, their families don't invest in educating or training them in any way. That is why we set up #Projecthrive, where women can learn to sew at an industry level; after three months they have a skill that will get them a job anywhere. I know from personal experience that a woman has no say in her own life if she is not financially independent. Economic freedom is the most critical factor to give a woman a voice and the right to make decisions in her own life.
A woman who changed your life?
My mom.
What is the first thing you do when you wake up in the morning?
Make coffee and set the protocol of the day for the artisan production and quality control teams. We offset the longer lead times necessitated by working with artisans by following stringent internal protocols. This means I start work way before anyone else does.
A picture from your home.
I am growing bougainvillea.

A picture from your travels.
Fort Kochi, India. We are reviving the weaving community there.

Coffee or tea?
Coffee any day, organic and locally sourced is highly preferred.
What professional accomplishment are you most proud of?
SSD has successfully brought to market over 40 artisan communities. We have trained and incubated almost all these communities to earn fair wages, incorporate organic fabrics into their traditional artisanal methods and successfully meet deliverables around quality and lead time for international orders on an ongoing basis.
What would you still like to accomplish?
We would like to guarantee stable work for all of our 40-odd artisan partners year-round and successfully launch Sonica Sarna Studio, a design label that aims to guarantee full-time employment for at least 12 women at #Projecthrive.
A video you created for Sonica Sarna Design.

A project your are particularly proud of.
This tunic, sewn by the women of #projectthrive.

A pattern.
Hand-done shibori by our artisan partners in Gujarat.

A movie that makes you laugh

What is your most irresistible vice?
Pancakes and muffins, coconut chocolate… I think you get the drift — and really, really good coffee to go with it.
The last thing you do before you go to bed?
I walk amidst a patch of trees near where I live, read and journal my learnings of the day.
Your last Google search.
I went to maps to check traffic. Delhi traffic is worse than anything you've heard about it.
All imagery photographed by Michael J. Spear or provided by Sonica Sarna Design.
Learn more about Where Mountains Meet