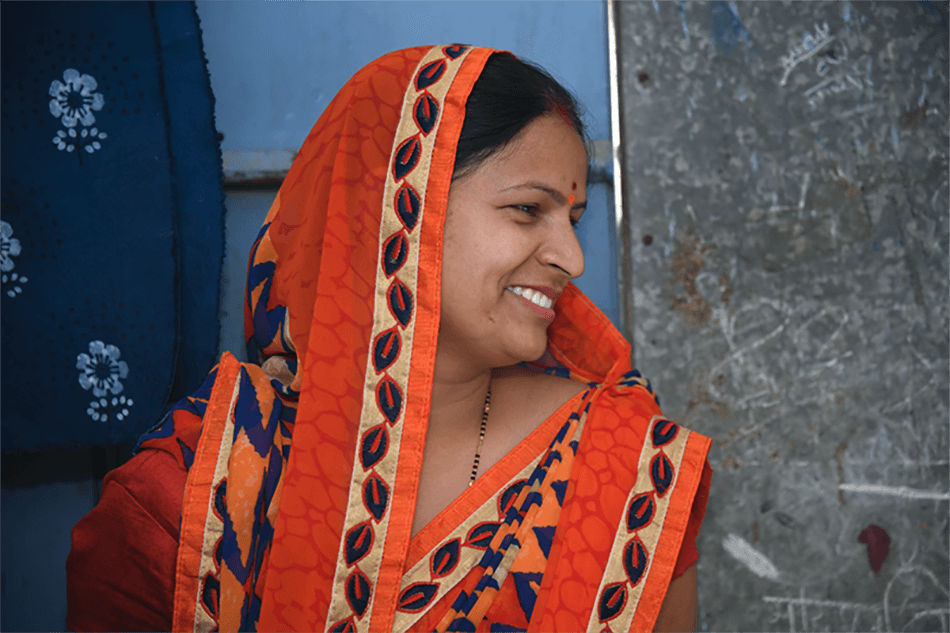 We are happy to share excerpts from a write up by our brand partner Feed Projects about our collaboration. Read more below
As a conscious consumer, we all want to support the products and companies that align with our values – women-owned, women-led, sustainable, artisan-made, hand-made, socially impactful.
When it comes to artisan-made goods, we know how uniquely powerful our hand-made offerings are and how much the double-impact means, but do you know why and how we are supporting female artisans? Women, uniquely, are the center of many communities, homes, families and societies. So how does buying goods made by female artisans trickle down to their children, their community and ultimately, society as a whole?
We thought you might want to know more.
We asked our artisan partner, Sonica Sarna, to tell us a bit more about the power of supporting female artisans, how we can best identify artisan-made goods that are made in fair labor and pay conditions, support women makers, and provide resources that empower and embolden them to access equal opportunities within their communities and marketplaces.
We believe that the power to be a true, conscious consumer lies in information and in transparency! We're thrilled to have interviewed Sonica, so we can pass this information on to you. As we all become more informed, everyone wins.
——————
Q – In your experience, what is the unique impact of training and supporting female artisans, versus men?
A – Female artisans almost always save most of their income and put it towards educating their children. As a result, often their daughters are able to stay in school longer and the women are able to gain respect within their family and the larger community and society.
Q – Without programs like #Projecthrive, what jobs or opportunities would be available to women in Delhi?
A – The women who we work with live in slums with no natural light, running water or access to basic sanitation. These women would likely be working in sweatshops as thread cutters without training to gain more marketable and competitive skills.
Q – What training is offered, as part of #Projecthrive?
A – The women go through a three month paid industrial sewing training program, at the end of which they are qualified for well paying jobs as skilled tailors.
Q – How many women can participate in the program, at a time?
A – 12, though we have capacity to scale to 30
Q – What does the average day of an artisan look like?
A – Most artisans work 6-8 hours each day at workshops within their community, so they walk to work. Our block print partners have many husband & wife teams that work side by side. The women, however, wake up much earlier, cook for the whole family including the elders, send their kids to school, work at the workshop, and then go home and take care of the family at night as well.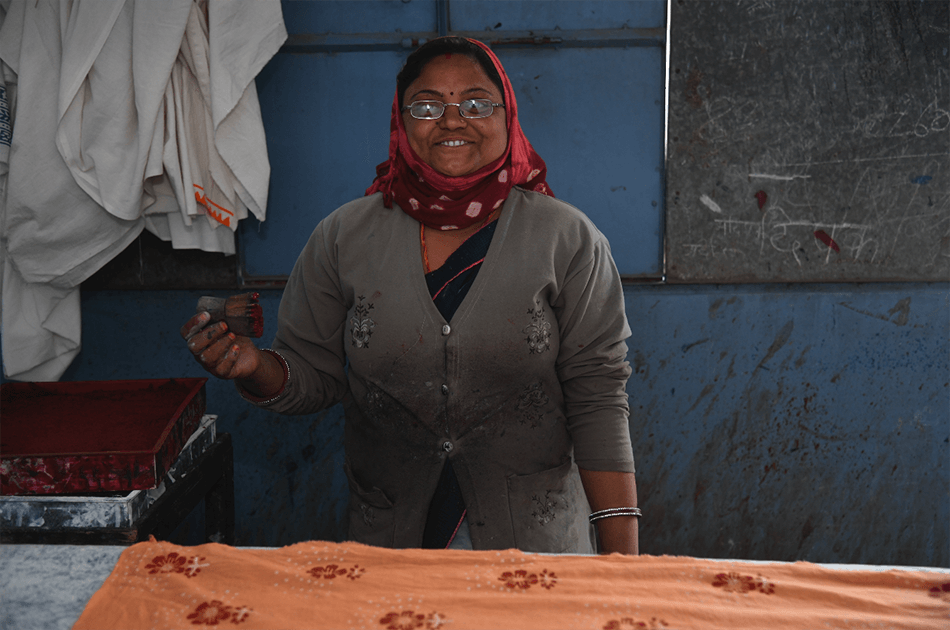 Q – After the training program, if they do not choose to work with Sonica, what might they go on to do? What new opportunities are opened up to them?
A – They can get jobs at any export factory or sewing unit. We are situated in the industrial area so there are a lot of factories in the region they can apply to for jobs.
Q – What can we all do, as consumers, to identify and support female artisan groups that are progressive and fair?
A – Pay attention to what brands are saying about their supply chain and support those that are transparent. Ask brands questions about how something was made and who made it. Show your support by voicing your opinion about supporting women in the supply chain. Each time you buy something, you are casting a vote toward what you support, so use that power and be vocal about your preferences. And most importantly educate other consumers.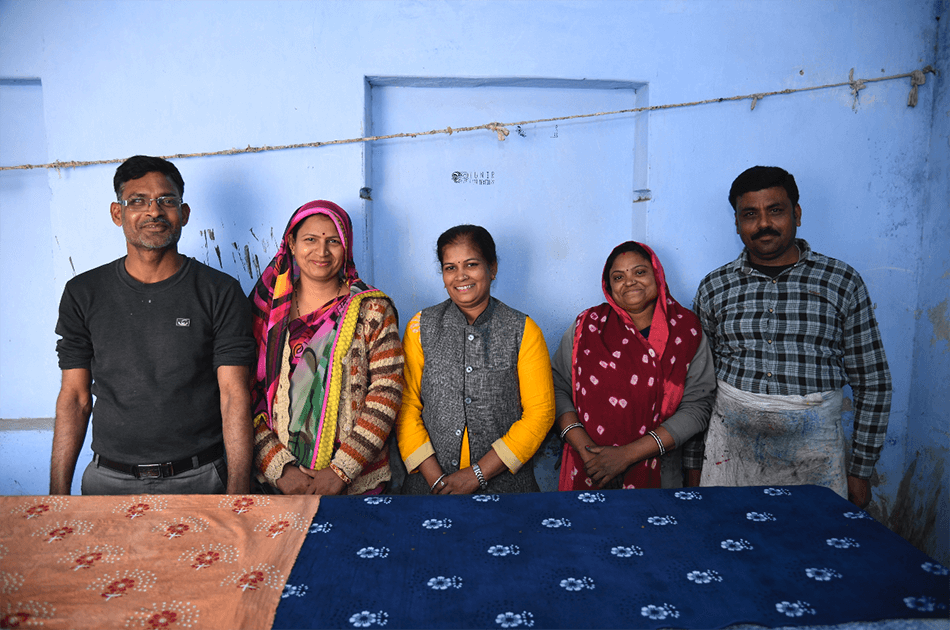 Reach us at info@sonicasarna.com to learn more about how you can make a difference through your business