THE STORY OF INDIGO
What is Indigo?
Our exploration into natural dyes is an attempt to find alternatives to chemical dyes in the fabric supply chain that impact both local soil, water, and ecosystems.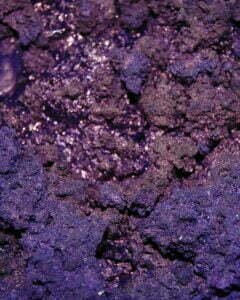 The indigo dye is extracted from the plant Indigofera Tinctoria from the Indigofera genus and is both medicinal and ornamental.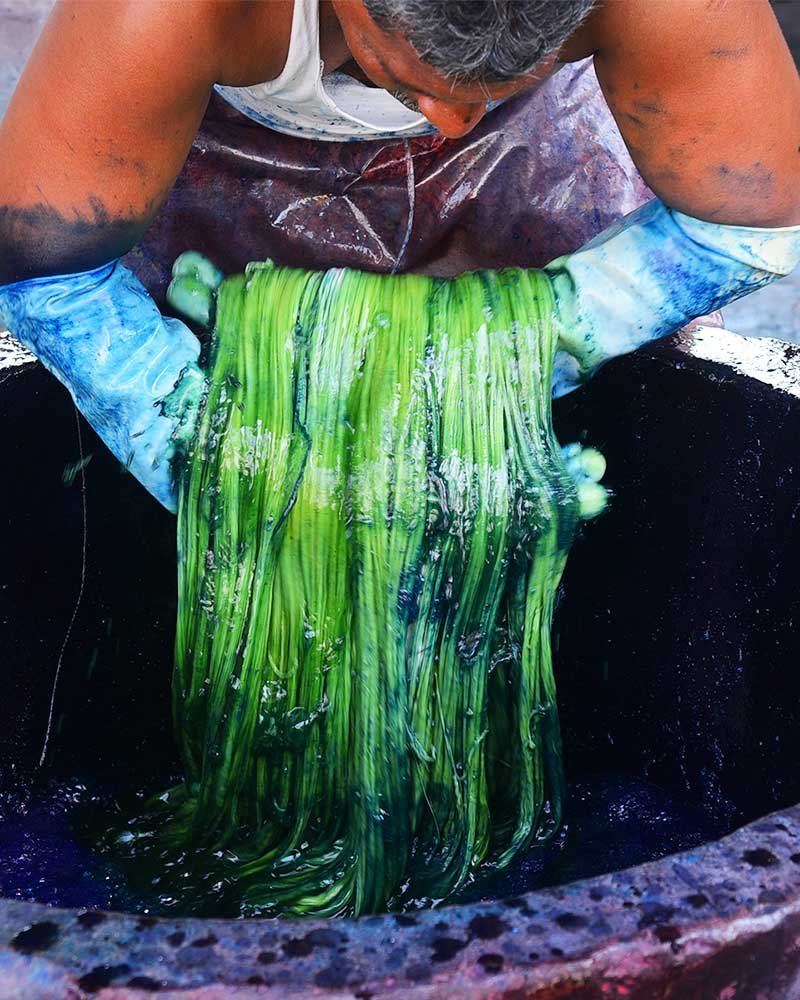 Indigo has a living textile heritage in various parts of Europe, Africa, Central America and Asia.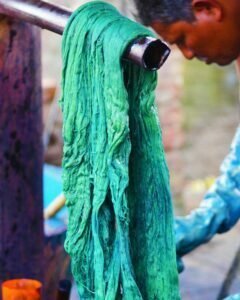 In each of these regions, the indigo extraction is linked to a traditional textile heritage like handloom weaving, block printing and so on.
Artisan Stories
We partnered with indigenous handloom weaving artisan communities to create a contemporary take on traditional weaving using natural indigo dyes.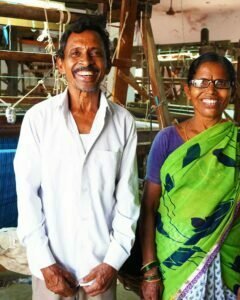 We developed plaids, stripes, and Indigo denim and added eco-friendly washes to redefine classics using traditional wisdom.
A Design Exploration
Our goal was to support handloom weavers heavily impacted by COVID.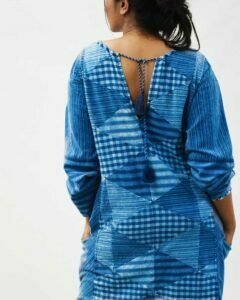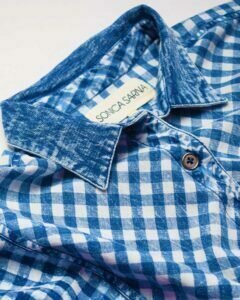 We did this by collaborating with them over an 8 month period and creating limited-edition collections of classics that we hope become cherished wardrobe items for the conscious consumer.
Work from home re-defined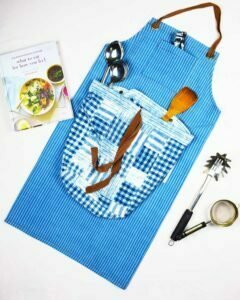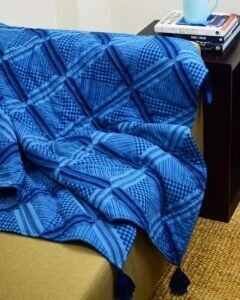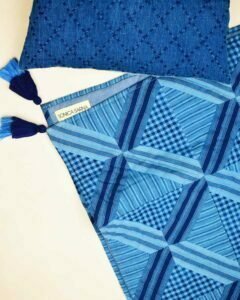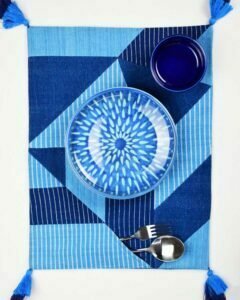 We used our handloom denim and plaids to create easy and versatile home and lifestyle pieces that we hope will warm up any home.
Indigo Artistry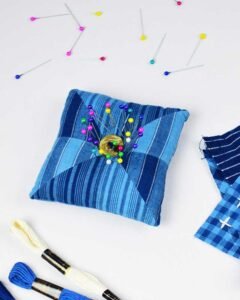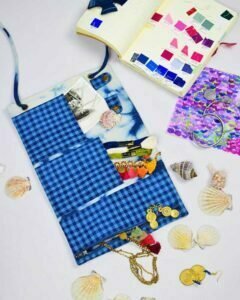 Explore our unique lifestyle products for artists, DIY projects, and much more.
Indigo handloom masterclass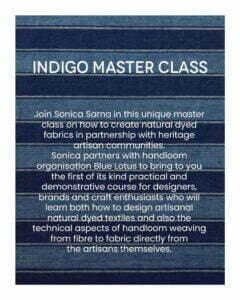 Want to learn about the process of natural dye, working with artisans, water purification and designing collections responsibly?
Join us for this unique online masterclass where Sonica Sarna and master weavers come together to share their expertise.