As the year nears its end, I wanted to reach out and thank everyone who has supported us on an incredible journey of craft, community and soul over the past decade.
Through impossible odds during COVID, we chose to invest in our artisan community partners through an extended lockdown period by placing fabric orders with them .This resulted in the birthing of a small, slow and intentional line of clothing that is made by women for women, one piece at a time.
We're thankful to our friends, family and supporters all over the world who supported this initiative one piece and a time, we see you and we thank you.
From our heart to yours, I offer a visual anthology of our journey from Telangana to your homes.
1. The village of Pochampally, 53 km away from the bustling metropolis of Hyderabad is a different world. Homes are white washed white with blue doors and roofs, the community largely comprising the Padmashali weavers who are shy and difficult to photograph.
2. It is a common sight to walk down the narrow village streets and encounter family members engaged in the intricate yarn tie, dye and airing process. Seen here is a photo of the family that created our ikat textile designs.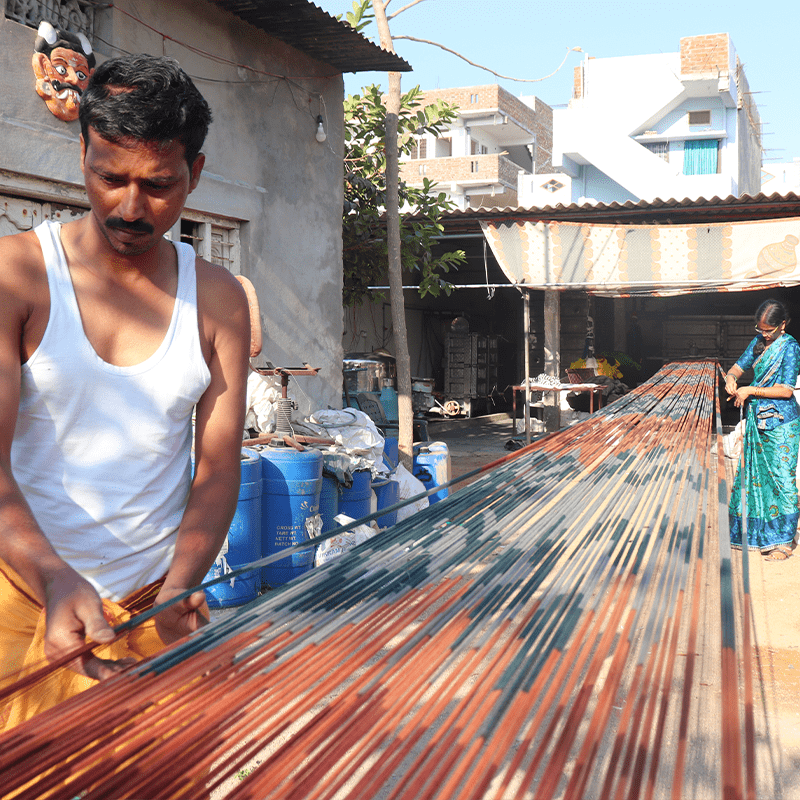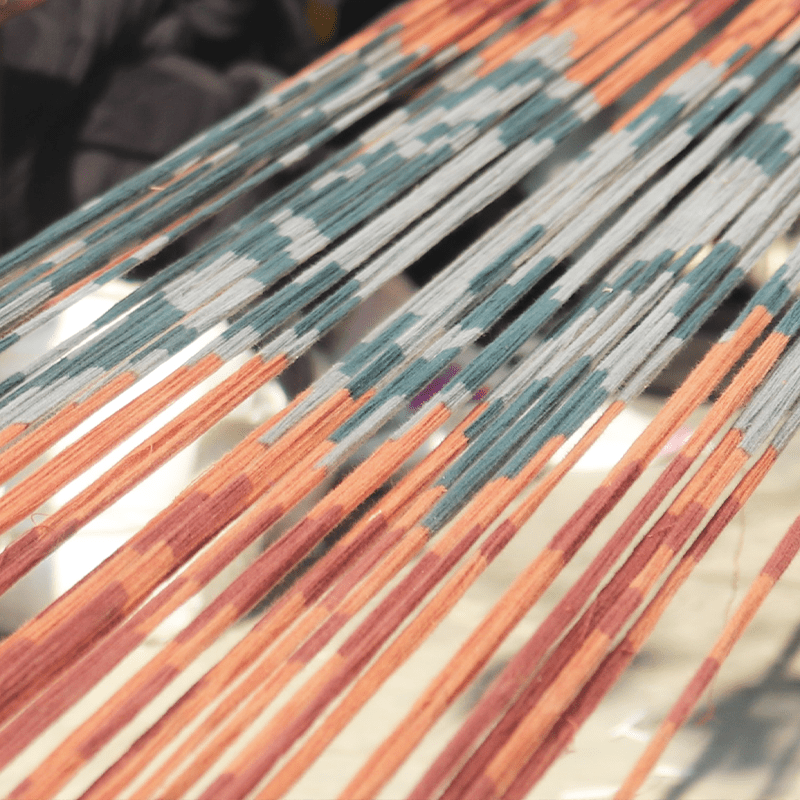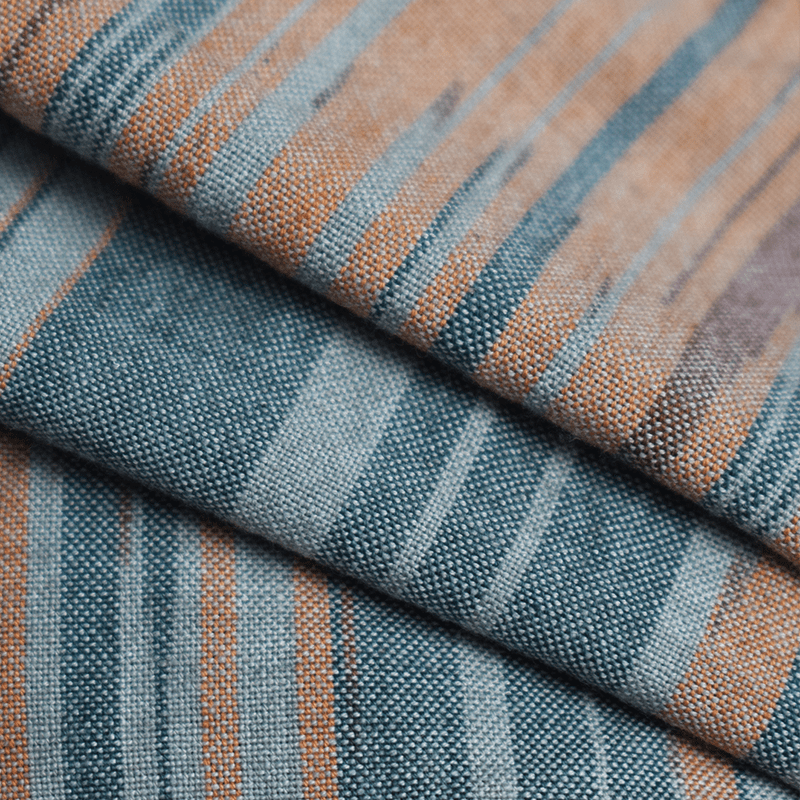 3. Ikat is not just a fabric but an unseen force that binds the entire community together. Children, elders and all members of the community are touched by it, their way of life deeply intertwined with this textile heritage that is as much a part of their way of life as anything else.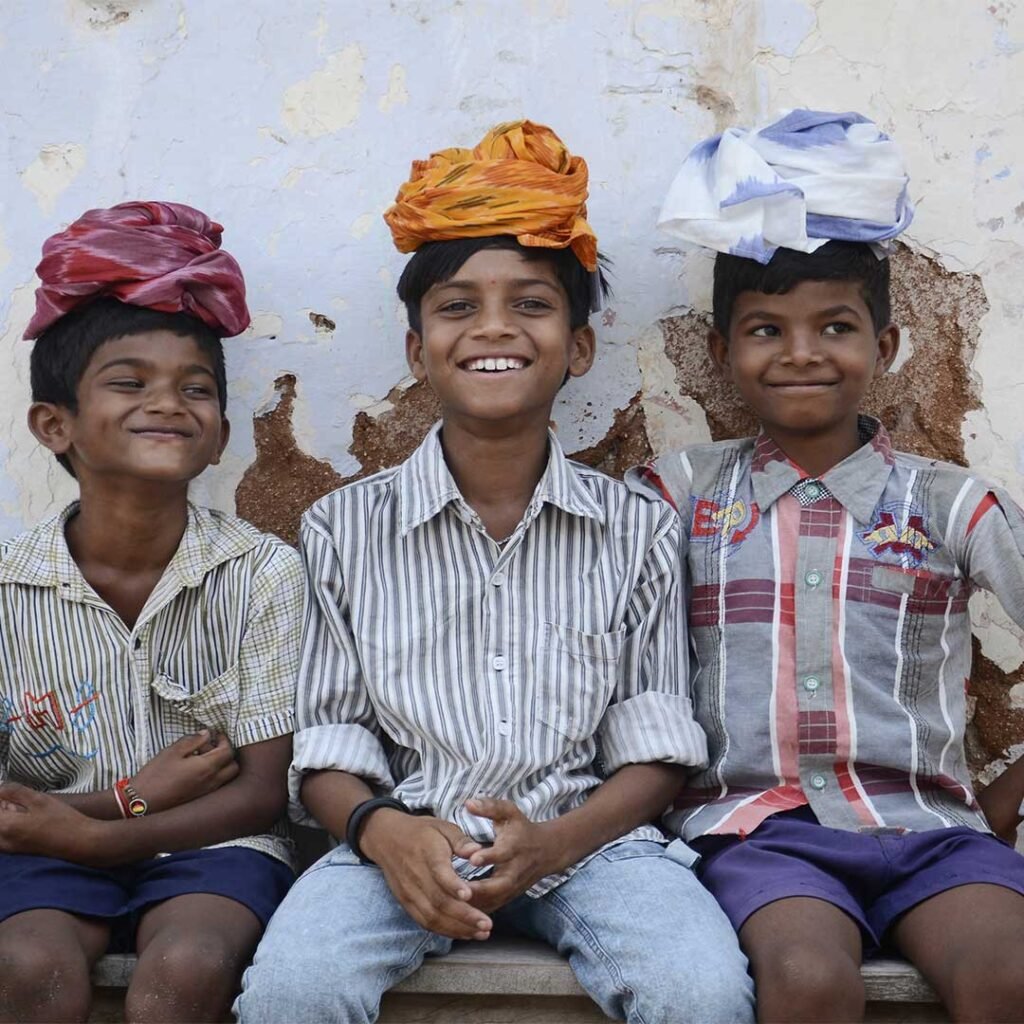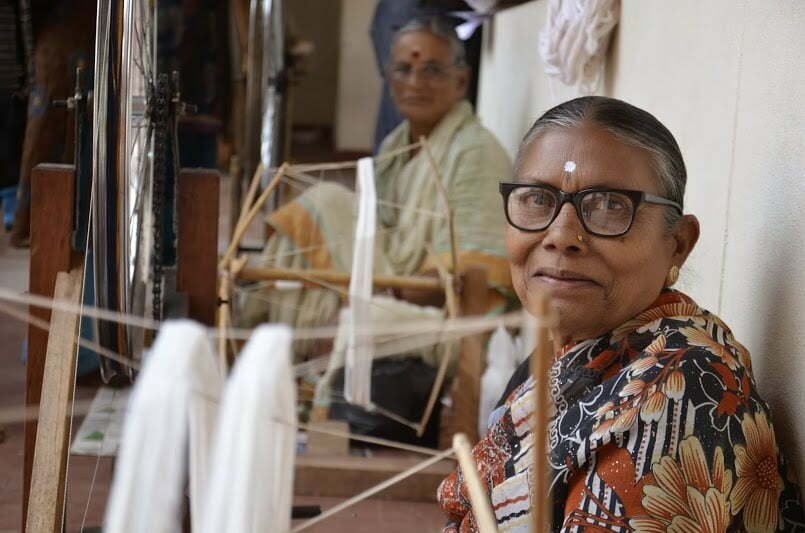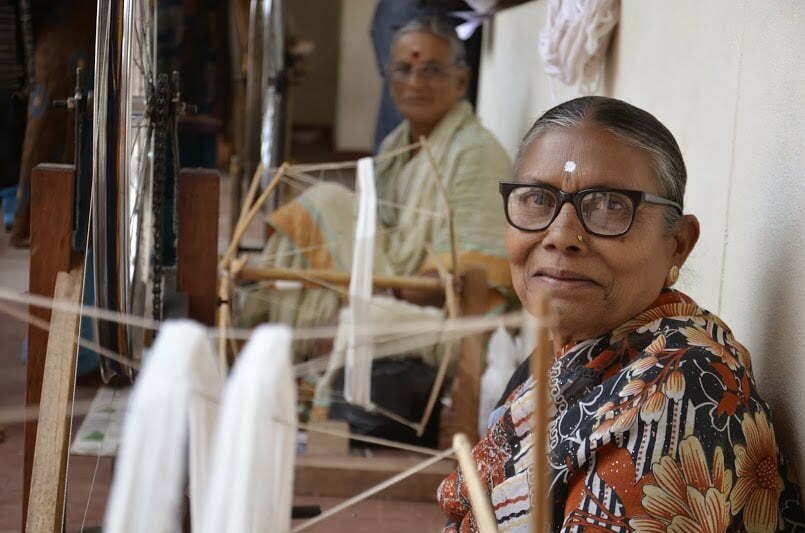 4. These beautiful textiles are brought to life by our women's center Projecthrive. Each piece is sewn one at a time by a seamstress who has learned to sew with us over the past few years, often overcoming impossible odds.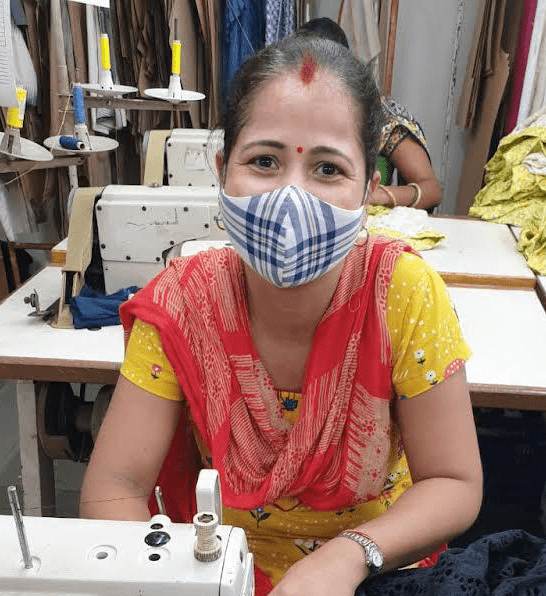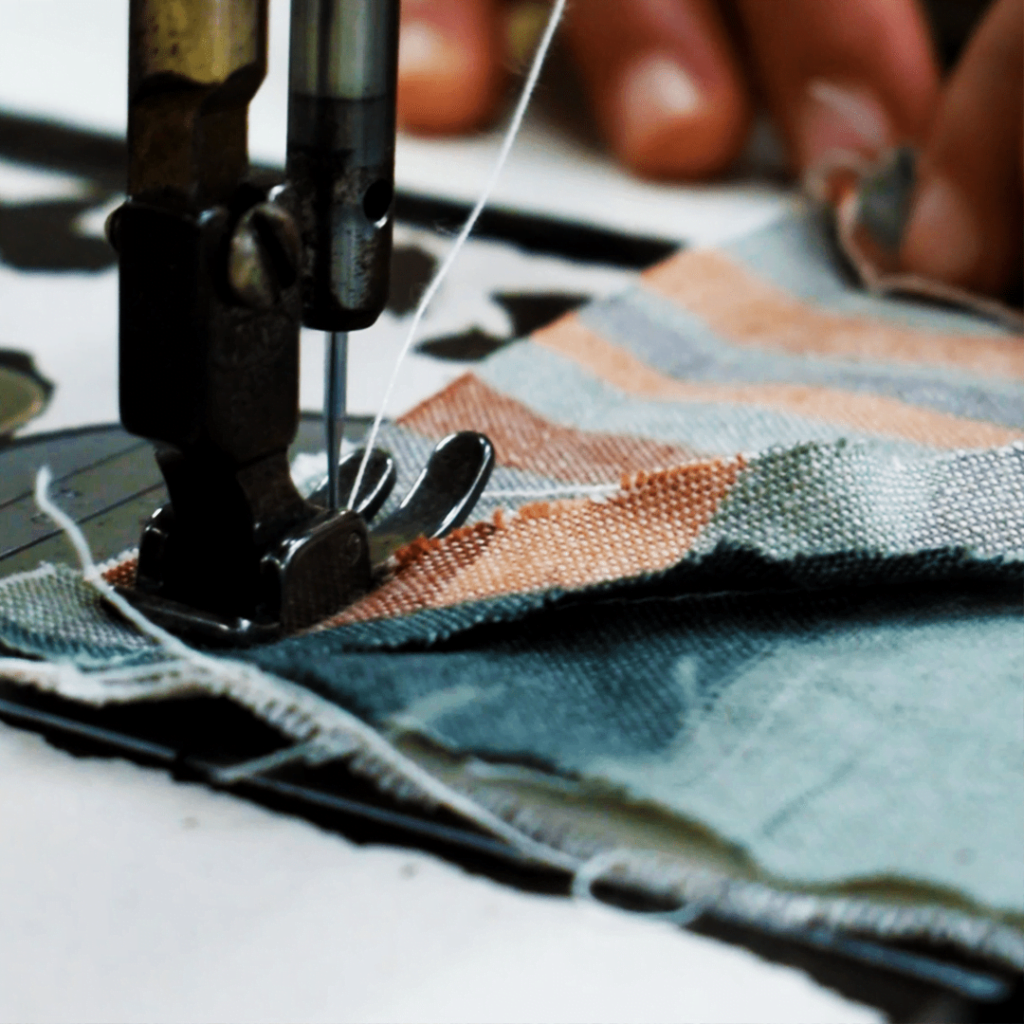 5. We worked through COVID to create these collections so that we could continue to support the artisans and our women's center. Our little terrace sewing center became a makeshift studio and shipping center all rolled into one!